Platform Management
External linkage
The devices include RJ45, RS485, BNC, HDMI, WIFI and 4G interfaces, and also support passive signal output. Our system can stably fit in with various active and passive mechanisms to achieve efficient linkage with other external systems.
Open API
All the function is provided API and users can invoke functions through the SDK. Our system supports video streaming protocols such as ONVIF, RTSP, etc., and also supports industrial standard protocols such as GB28281 and B protocol.
Mobile platform
Users can access the system through Windows or Android, and get real-time data, video screens, map information, etc. The system supports account management, and different levels of access authority can be set for different accounts.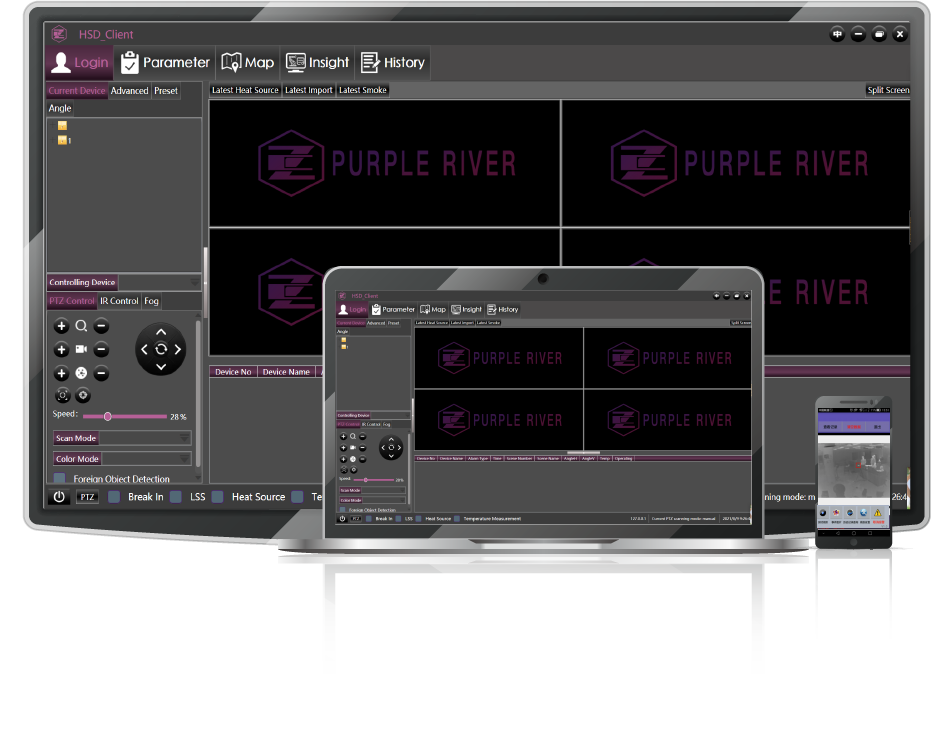 Contact us

Sales hotline
+86 133-2482-2042
Site:8th Floor, Caihui Center,Huangge Town,Nansha District,Guangzhou, Guangdong, China
E-mail:may.xu@purpleriver.cn